We wanted to share this music video for everyone as a way of saying thank you for sticking with us this past year. You've dragged us around the world and we have been fortunate enough to meet so many of you, and we feel that a sincere, heartfelt, weirdly familial, sloppy hug (in the form of a song) is in order. The gratitude we wish to express reaches far beyond the touching messages of...
After three weeks of traveling through Europe, we have finally arrived back in Canada. Thanks to everyone who came out to the shows, we very much enjoyed playing them! Highlights include the spilling of our drummer's blood all over a Zagrebian cinema and mass confusion in London evolving the split cultural understanding of the word "ham". Here are a few videos from our travels...
Doodles, with love. See ya when I see ya. (I hope I see ya).
We're still here. Music, video, internet goodies, coming soon.
There's no good way of saying that we have had some unfortunate luck. Last night our van was broken into just outside of Washington, DC and most of our equipment has been stolen. To our dismay, we have no choice but to drop out of the upcoming Philadelphia and Boston shows with Washed Out. We are asking for donations to help buy/rent equipment so we can get back on our feet for New York and...
1 tag
1 tag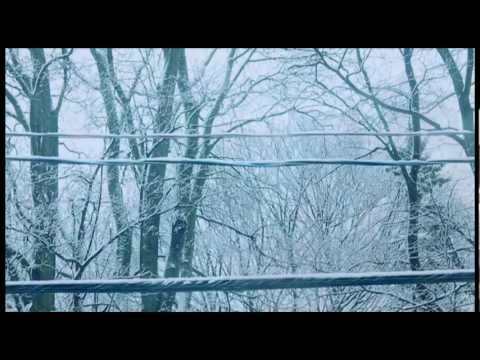 The day has finally come. Take a listen to the album stream and get your physical or virtual copy from Sub Pop, iTunes, Amazon, or your local music distributor. Enjoy!
1 tag
Album teaser. Directed by Denise Nouvion
1 tag
Pleased to share a new song. Hope you all enjoy! See you soon.
1 tag
In light of the new year, Evan and I have decided...
I know many of you have been curious about our new album, so Evan has been gracious enough to set up a small Q&A in order to fulfill your child-like wonder. Thank you all for sending in your questions on Facebook and Twitter - I hope we got to them all! Find the Q&A here! Or by clicking the image above! Happy Holidays!
1 tag
The time has finally come to share the first taste of our upcoming LP, The Slideshow Effect, and—forsaking further unnecessary divergences into Star Wars laced rhetoric—I must say that I'm quite excited. This new Memoryhouse track, titled The Kids Were Wrong, contains all of the tenets of that classic Memoryhouse sound(!) such as rhythm, and at some choice moments…melody. ...
CMJ is almost here! Come see us DJ! And play music! And take naps in between! Thursday, October 20th Memoryhouse DJ Set CJLO hosted Medium Rotation CMJ Mixer Solas 5:30 PM to 7:30 PM Sub Pop/Hardly Art Showcase Mercury Lounge Lame Fest II Eclectic Boogaloo 10 PM Friday, October 21st 6DB Showcase The Delancey 1:40 PM Yours Truly Showcase Glasslands 10:15 PM Saturday, October 22nd ...
1 tag
(Stream The Years in its entirety above featuring new and unreleased visuals from Jamie Harley.) Here's a quick reminder that The Years is available just about everywhere today (UK physical release is next Monday). Also, many, many thanks to everyone that came out to see us on our recent trek with Peter Bjorn and John. Things will remain active for us in the forseeable future with some...
Receiving things in the mail can be nerve-wracking (ask the Unabomber). Especially when you just got your first smart phone and you've streamed too many videos of cute baby animals. Yet, once in a while, you receive a package from Sub Pop that makes all those data charges drift away like kittens down a slippery park slide. Stream The Years now at Refinery 29 or MuchMusic on your computers...
1 tag
By all accounts, it should have ended with "To the Lighthouse", like the old one did. There's an air of finality in the way Denise sang the line "hush the static sound of time dispersing" that appeared to serve the dual purpose of reiterating the main argument of The Years, while shoehorning some vague semblance of closure to the preceding. Yet the E.P has...
3 tags
1 tag
Very proud to share a first glimpse at our inaugural release with Sub Pop. This of course, is the first physical pressing of Memoryhouse's first EP, The Years, but I tend to find the term "reissue" doesn't really capture just what this EP entails. We've re-recorded Sleep Patterns, Lately, and To the Lighthouse in a manner that is consistent with  memoryhouse's...
1 tag
Here is a live acoustic rendition of Lately performed for Invisible Children's Silver Series in Austin during this year's SXSW festival. Invisible Children is a wonderful cause and we are very honored to have participated in this video session with them. Please go here to read about the organization and learn how you can be a part of it. Until next time, keep fit and have fun.
1 tag
Here's a video of us playing a new song at Pianos in New York. This is definitely on the L.P, albeit with a bit of a different arrangement. And alas, it isn't titled "I Won't Follow You Back Home", though if we ever become a parenthesis band, then this would definitely be a contender for top parenthesis (if there exists such a wonderful distinction). Finally, a...
1 tag
1 tag
Here's a formal reminder that Memoryhouse...
1 tag
            Improvised piano composition.
1 tag
Here is a complete list of all of...
1 tag
I hope it's alright if I continue my break...
1 tag
Thinking about compiling a mix of some of my...
1 tag
            don't die.
1 tag
don't worry.
1 tag
Here's a mix of songs I've had on repeat during these rainy Spring days. I was very touched by the tragic story of Jackson C. Frank so this collection is more or less an extended tribute to perhaps the most tragic figure of the 60's folk movement. "Past the flannel plains and blacktop graphs and skylines of canted rust, and past the tobacco-brown river overhung with...
1 tag
1 tag
memoryhouse @ pitchfork #offline
1 tag
Glad to be home, somewhat.
1 tag
Here is a complete list of Memoryhouse's SXSW performances.
1 tag
                                                       It's official.
1 tag
Apologies for the lack of updates. Rest assured, we are working on many fabulous things here at Memoryhouse HQ which should be brought to light very soon. In the meantime however, I would like to share a pair of lovely videos from the talented Sharon Gong , who makes great use of our live rendition of When You Sleep, as well as "Evolution Sickness" from my solo E.P.  ...
1 tag
Very pleased to share this remix we did for...
1 tag
                 I've put up a solo E.P. today on bandcamp. These are songs culled from recording sessions for Choir of Empty Rooms, which I've decided to put on hold, and simply focus on memoryhouse's happenings (there is a lot happening). Nevertheless, these are songs that I felt needed to be released in some shape or form, if not to somehow justify the work that went in to...
1 tag
This is so adorable and inspiring, the only thing it is missing is keyboard cat.
1 tag
           Here is something I've been...
1 tag
             I made this while playing around...